About Chuan Kee Transport
Founded by Mr Chia Liang Chuan, Chuan Kee Transport (SG) Pte Ltd (formerly Chuan Kee Transport Agency) has been providing logistics delivery services between Singapore and Malaysia since the early 1960s. A pioneer in the industry, Chuan Kee Transport has established itself through the years to be a long-standing trusted and reliable delivery solutions company. Specialising in lorry services between Singapore and Malaysia, Chuan Kee Transport has accumulated a wealth of in-depth experience and knowledge managing the transport of various goods to Singapore. In 1984, Director Susan Teo came onboard to grow the company, improving the quality of services provided. Chuan Kee Transport continues to finetune its services and is committed to providing efficient and quality services  - your trusted partner in delivery logistics.
Delivering of raw plastics material
Chemicals Transportation
Machinery
Contact us for any delivery request
Cement transportation
Wood veneers
Transport fresh fruits and vegetables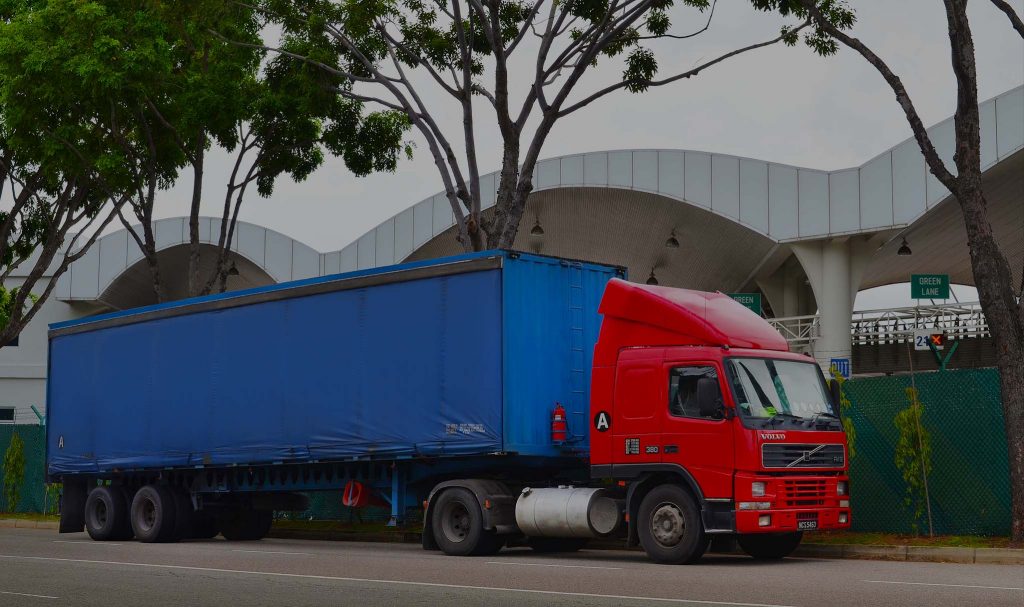 Our Values
Prompt and Safe Delivery of Goods
We deliver your goods in the original condition as it was packed and transport from the point of origin.
Continuous Improvement and transport Efficiency
We are continuously seeking ways to improve our transportation and delivery services. This translates to higher standards of service quality and efficiency for your asssurance.
Providing Solutions to Our Customers
Your concerns are our priority. We listen and work hand in hand with you to propose solutions to meet your transportation requirements. Talk to our transportation consultants!
Custom Delivery Solutions
Get help with any special delivery requirement, custom clearance service and application.
If you have any specific needs, you can contact us to discuss and let us offer you a solution.
We are able to help with permit applications for goods customs clearance.
If your goods require special packaging prior to delivery, we are here to advise and assist.
For long term delivery requirements, we are here to help with your planning and scheduling.